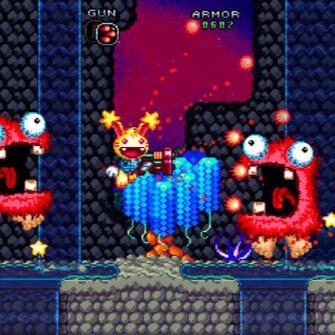 Spectacular Sparky
---
An action-packed platform/shooter with wacky characters, explosive weapons and boss battles to treasure. Sparky is an adorably insane intergalactic bounty hunter who can dash through obstacles, fire his weapons in any direction and even extend his jumps by flapping his long space-rabbit ears. Each time he brings down a boss, his connected confidante Shigg (half shark, half pig) is ready to point him in the direction of yet another space fugitive.
2021 - Published by Nicalis
N.E.O.N.:
Never-Ending Onslaught of Nerds
---
We've missed going to in-person events this past year and feel the isolation, so we decided to replicate the convention experience! You are a famous cosplayer and influencer, and it's your job to smile for the camera... with a Never-Ending Onslaught of Nerds! (...Hey, that's us!)
2021 - Collaboration with Screenwave Games and Howltide for Amaze Me Game Jam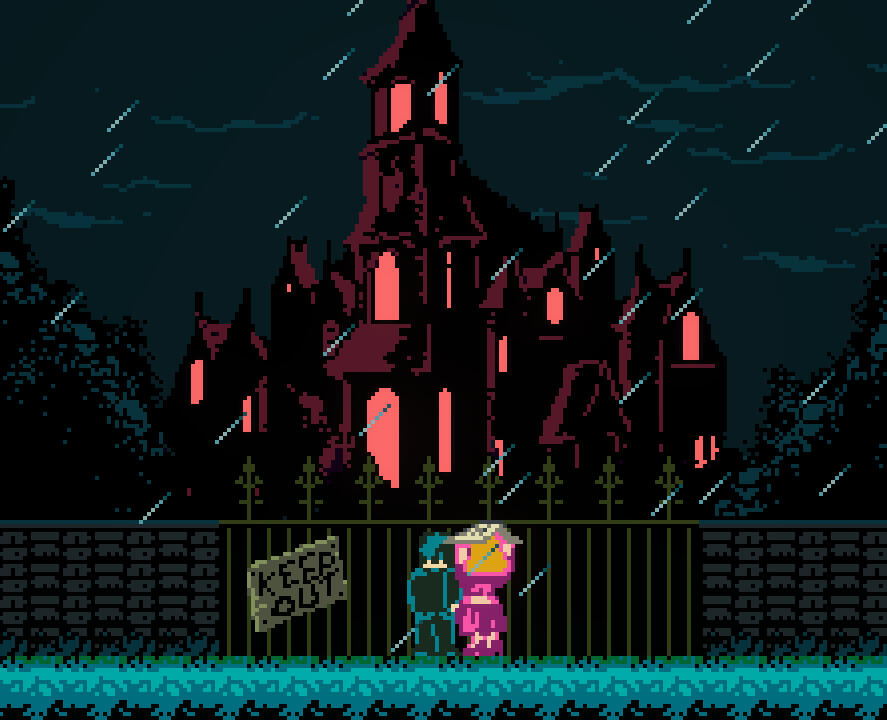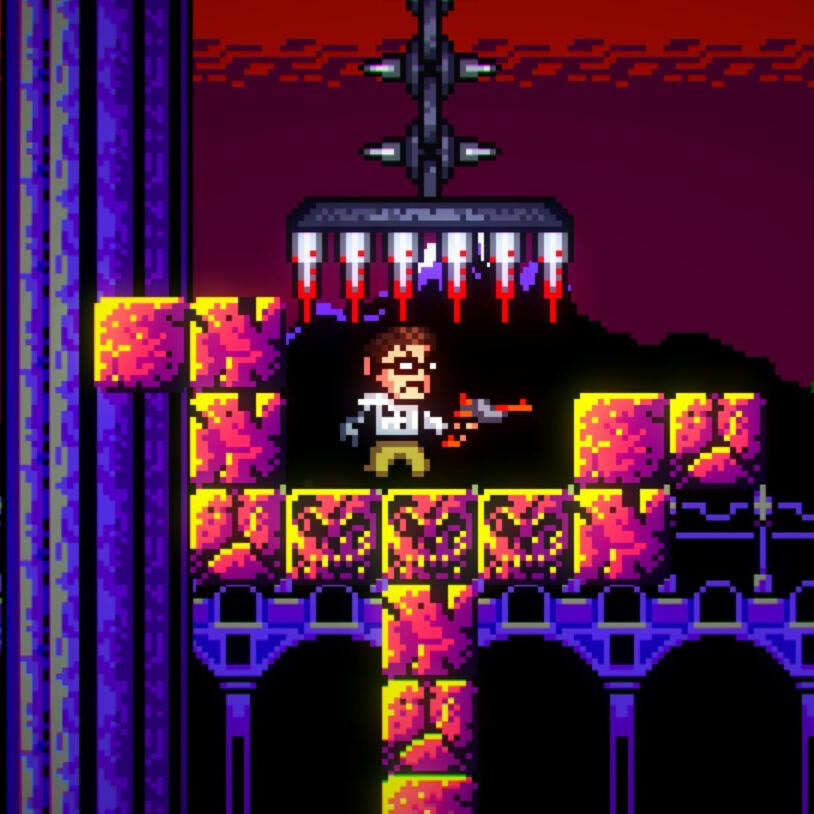 Angry Video Game Nerd I & II Deluxe
---
The Angry Video Game Nerd has been sucked into Game Land! It's up to you to guide him through three terrible and treacherous retro game worlds! Angry Video Game Nerd Adventures: Remassturd and Angry Video Game Nerd II: Reassimilated come together for the ultimate nerd experience! This is the definitive way to play the series... and more!
2020 - Published by Screenwave Media
Knight Terrors
---
A blood-curdling, demon-slashing dash of death! Witness the horrifying adventures of a mysterious suit of armor known only as "The Knight." Armed with a mighty sword and equipped with blood-red wings, the Knight must face and vanquish a never-ending onslaught of bloodthirsty ghouls, flaming skulls and unspeakable horrors while jumping over spiked pits and flying through small gaps.
2017 - Published by Nicalis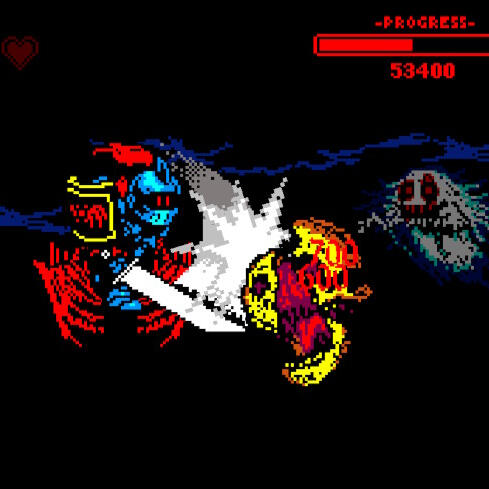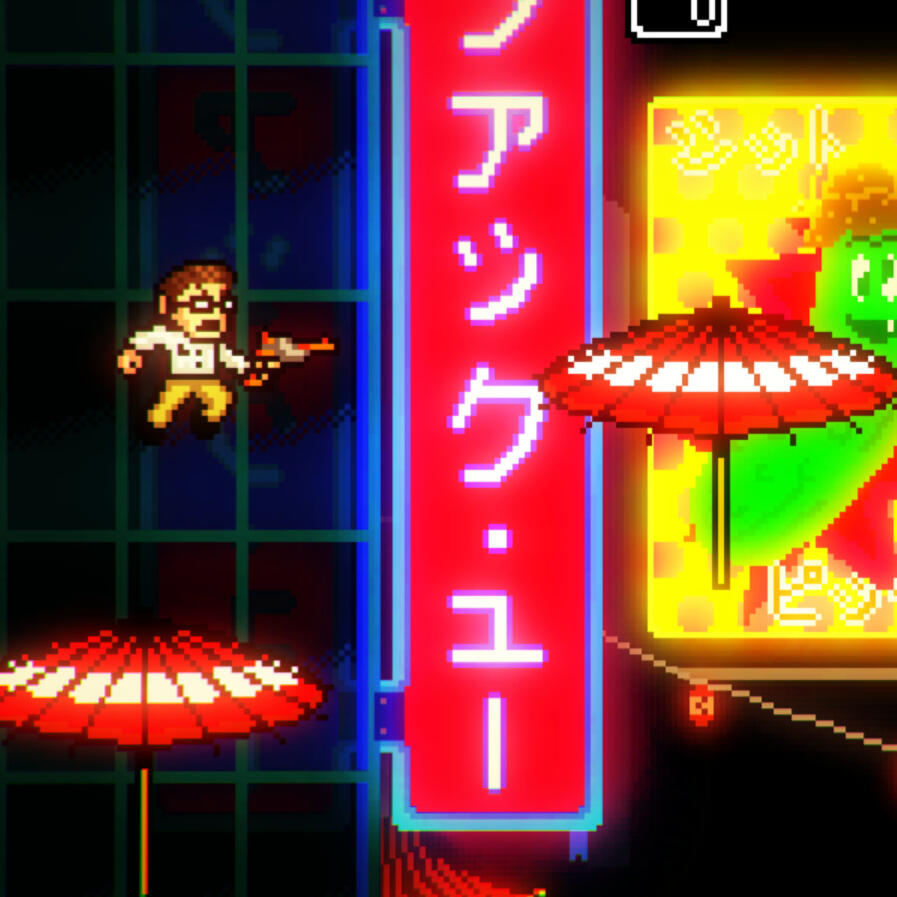 Angry Video Game Nerd II: ASSimilation
---
When a mysterious beam from space changes the world into a video game, the angriest gamer you've ever heard must return to put the "ASS" in ASSimilation! Experience the classic, NES-hard challenge you've come to love, mixed with new mechanics, abilities, and collectible armor pieces that the Nerd must utilize in order to defeat his most challenging foe yet. This time the Angry Video Game Nerd isn't just saving his friends - he's saving the world!!
2016, Re-released in Angry Video Game Nerd I & II Deluxe in 2020
Jump'n'Shoot Attack!
---
A mobile game for gamers! Join Louise Lightfoot, the legendary "Master of Jumping and Shooting", on her mission to save the President of Earth 4 from evil space mutants known as the Xatharr!! Collect items to boost attacks and gain lives, dominate online leaderboards, and Jump'N'Shoot your way to victory!
2015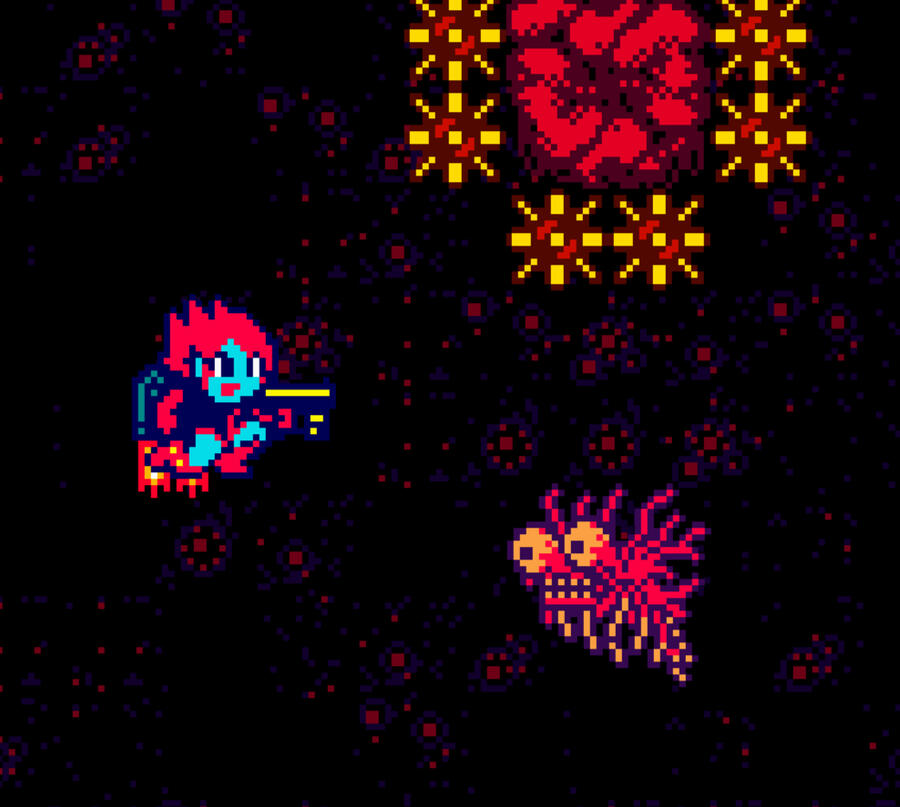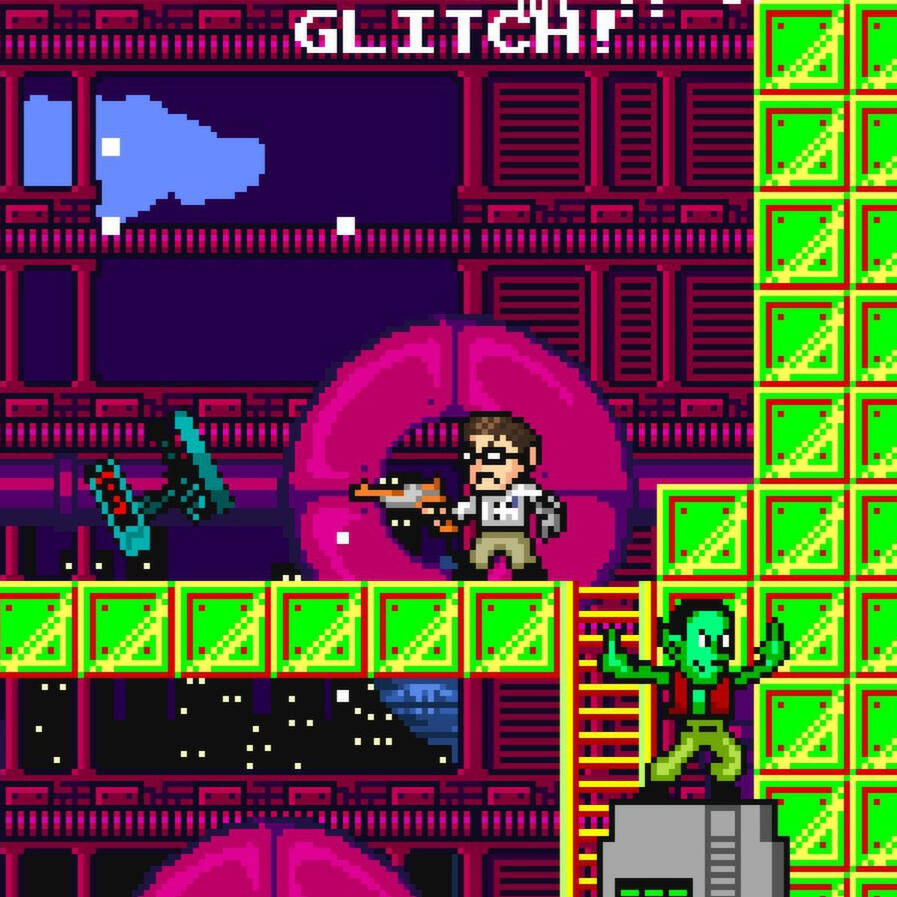 Angry Video Game Nerd Adventures
---
The Angry Video Game Nerd and friends blast their way through 10 levels of fun, fast paced 2D action based on the AVGN's adventures in his online series. With multiple playable characters, power ups, cameos galore, tons of secrets and more, AVGN Adventures is a game that all fans of video games will enjoy. If you're a fan of old school difficulty, fart jokes, The Nerd and/or old school platformers chances are you'll enjoy AVGN Adventures.
2013, Re-released in Angry Video Game Nerd I & II Deluxe in 2020
MANOS: The Hands of Fate
---
Lost on their vacation, Mike and his family have wandered the desert trying to find a place to stay, only to wind up in the mysterious Valley Lodge. Maintained by Torgo, an unusual man/satyr who "takes care of the place while The Master is away", the hotel is swimming with paranormal activity which Mike has to brave through to find his now missing family. Who is The Master, and what does he want with Mike's family? Armed with his trusty revolver, Mike will have to wander the haunted halls, venture out into the desert, uncover a dark temple and battle the forces of darkness to find out!
2012, 2015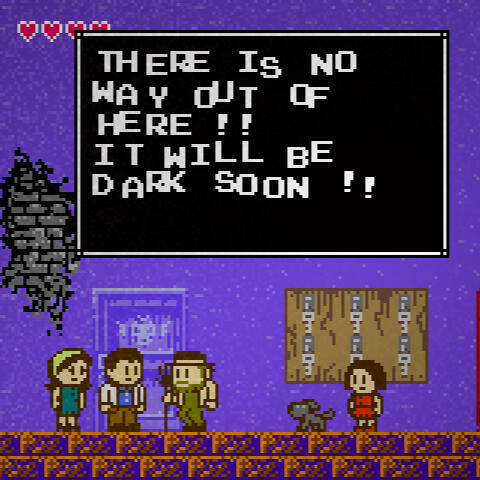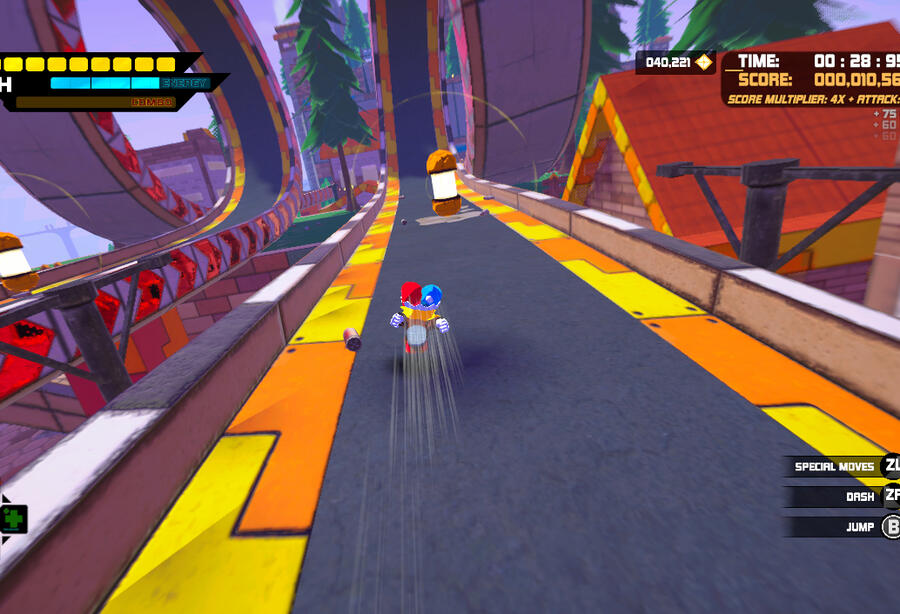 AWESOME Land
---
Manley's motorcycle has been stolen by evil aliens! It's up to you to help him kick some alien hide and claim it back in this incredible parody of the great platform games of the past! Venture into a twisted version of the Nevada Desert! Discover alien bases! Stamp on monsters with your massive biker boots! Weave between furious flamethrowers! Munch on meat... from the walls! Do you have what it takes to save Manley's bike, or will you be hitchhiking home?
2012, The iOS version was lost when 32 bit support was dropped but I hope to update it soon.
© FreakZone Games. All rights reserved.